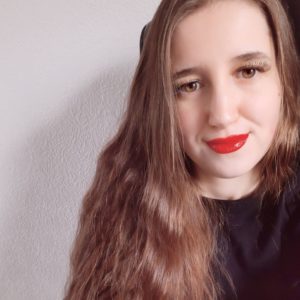 So… Why should you choose me? You are reading this because you want to know if I'm the right person to write for you, right? Anything else is irrelevant.
Sometimes qualification might speak louder than words. So here are some of my certifications:

My Google Digital Garage Certification
---
Content Writer. Ghostwriter. Copywriter. Wordsmith. Content Marketer. Freelance Writer. Blogger for hire. Content Creator. Inbound Marketer.
---
I focus on collaborating with lifestyle brands and entrepreneurs. However, if you need words I will probably be able to create valuable content for you.
I have nearly a decade of experience and I love what I do. I've ghostwritten for startups, small/medium businesses, as well as for CEOs, bloggers, speakers, or influencers.
I go the extra mile to research the topic so I can write about pretty much anything as long as I feel comfortable enough to do an excellent job. This allowed me to explore and write about many industries.
I can create a brand's voice or capture your own. Throughout the years I've used many writing styles to help clients develop their business. So I might have written your favorite articles and blog posts.
As a certified professional, I can help you achieve your content marketing goals. Whether you want to raise brand awareness, provide engaging posts, or sell more, I can deliver the content and copy you need.
My goal:
Successful Collaborations ->Your Happiness
This is not flattery. It's good business and a win-win situation.
I am a full-time content writer so I invest a lot of time and effort into every single task. I am extremely attentive to details and offer only the best writing services.
Want to be 100% sure that I am the writer you need? Let's talk about your project. Send me an email now.